We're a small but mighty team dedicated to the merchants and community members in our district to serve as a resource for preserving, uplifting and strengthening our district. At SoCo PID, we oversee the following:
-Street Maintenance Service
-Trash Removal
-Graffiti Removal
-High-Pressure Sidewalk Washing
-Sanitation and General Cleaning
-Member Resources
-Advocacy on behalf of the members and district updates
-Maintain a cohesive district feel by way of street signs, banners and signage
-Community Initiatives and Programs
-Marketing the district via Social Media, Community Relations and Media Relations
-Work directly with Austin Police Department for events or when additional presence is needed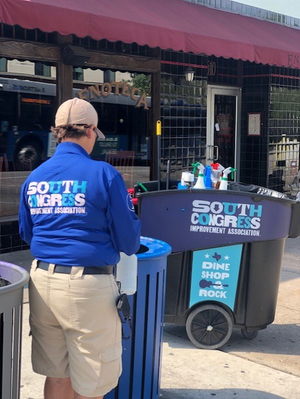 trash removal
To reduce litter, there are ample usable trash cans throughout SoCo.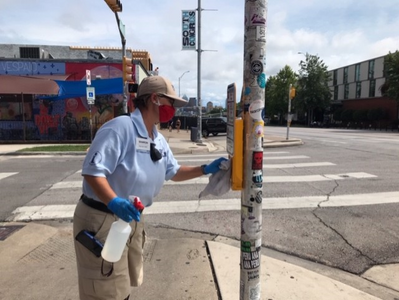 Sanitation
Everything from deep cleans to sanitation of high contact touch-points.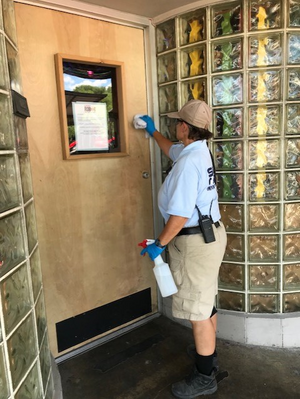 hopsitality contacts
Our street team makes their rounds daily, checking on visitors and merchants.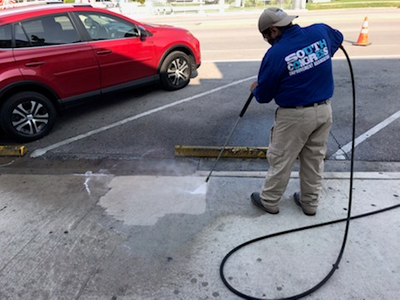 GRAFFITI REMOVALS
We are continuously removing graffiti so the district always look its best.